DREAM Gadget Design Contest
Design our gadget: it will be made by Poly-Shape and you could win a 3D PRINTER
DREAM project is almost over and project partners would like to produce a gadget that could remind them the first time they met: a bottle opener which is the symbol of the project kick-off meeting in Finland. For this reason, they would like to have the sentence "Hölkyn Kölkyn", together with the project's logo, written on it.
Do you want to contribute to design this object?
We will make your work a reality!
Send your work to dreameuproject@gmail.com
OBJECT: "DREAM gadget design contest | your Name & Surname"
DEADLINE: 18th September 2019
Are the contest rules respected? (Yes/No)
Can we produce this design in AM ?  (Yes/No) A feasibility study by  will be conducted by Poly-Shape
Can we open a bottle with it?  (Yes/No)
Is the bottle-opener damaged after bottle opening (only for successful bottle opening)? (Yes/No)
What is the estimated production time (for the feasible designs only)? (Evaluation from 1 to 5*)
What is the part volume ? Poly-Shape will evaluate it through their CAD software (Evaluation from 1 to 5*)
What is the part + supports volume? Poly-Shape will estimate it based on the production STL with a CAD tool (Evaluation from 1 to 5*)
*1=low | 5=high
In case of a tie (between more than one design), the consortium will be asked to vote the preferred work only from an aesthetic point of view – the work with the highest number of votes will win.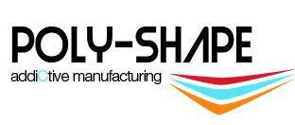 on the behalf of the DREAM Consortium
All the material sent to the email dreameuproject@gmail.com will be used for competition purpose only.
All the designs that will be evaluated feasible will be produced only for testing and verifying evaluation criteria. 
Only the winning work will be produced as limited edition (up to 200 pieces) as a gadget for the DREAM Final Workshop and not for commercial purposes. 
The presenting author remains the sole owner of the submitted designs. DREAM project will not recognise any royalties for the limited edition production of the winner design.